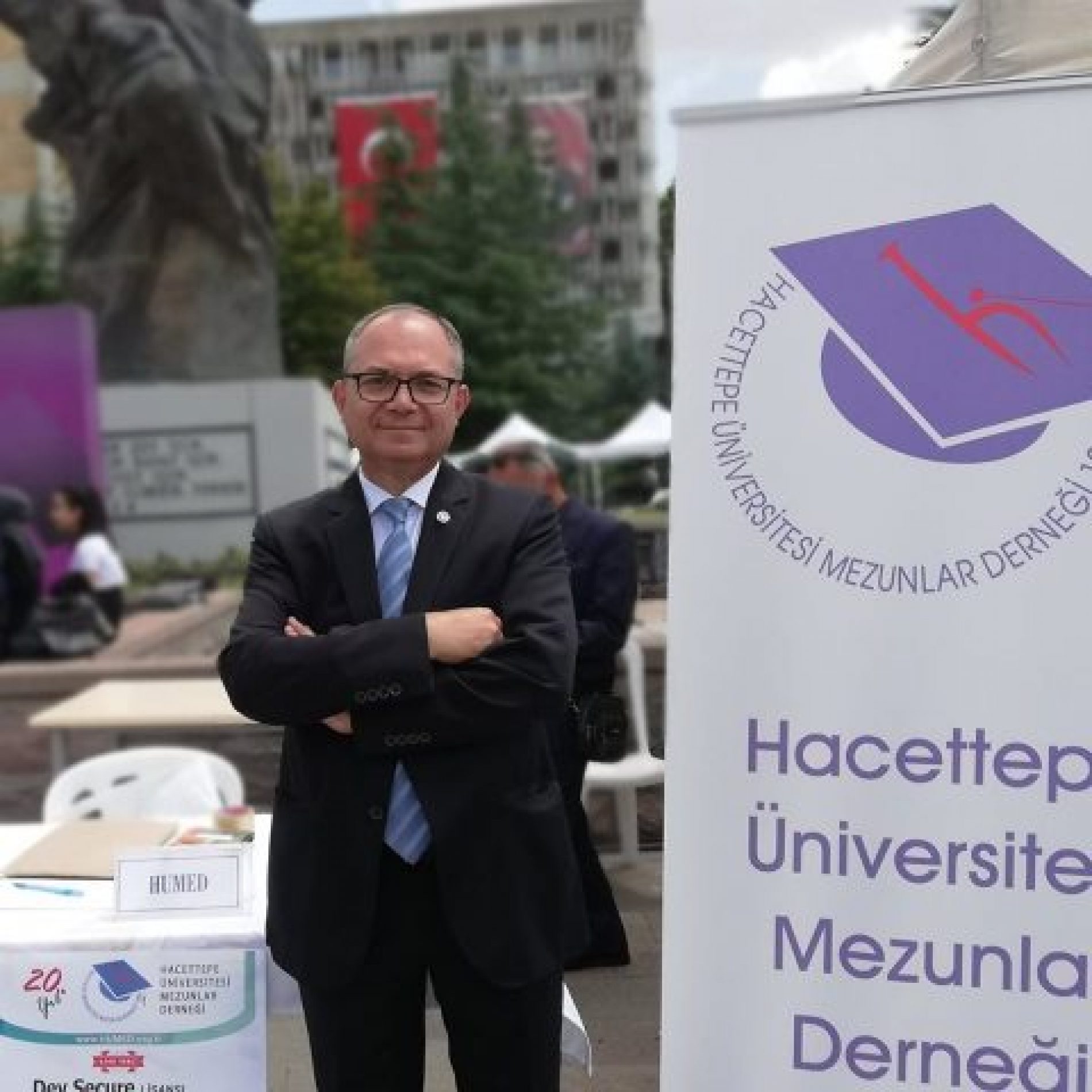 I. İlker Tabak was born in Izmir. He graduated from İzmir Atatürk High School Science Branch in 1982, Hacettepe University Computer Science Engineering in 1987, and Anadolu University Business Administration Department in 2005.
He started his career as a software engineer in Teksis AŞ, a subsidiary of Bilkent Holding, in February 1987. He took part in ASKİ, GAP, Çaykur, DİE (TÜİK) and MEB projects. Performing his military service (March 1989-1990) as a lieutenant in the KKK. İlker Tabak continued his studies as Software Manager at Link Informatics, where he joined in March 1992. Link Informatics Directorate General of MIS in Turkey Sugar Factories Inc. Feasibility Study and the Ministry of Justice General Directorate of Prisons and Detention Houses Automation Project has worked with as well as Link Informatics Enterprise Package Solutions.
He worked at Bilişim Ltd (now AŞ) as "Marketing and Sales Manager" and "Executive (Executive) Board Member" until March 2017, where he joined in May 1995. Informatics Ministry of Justice, particularly during his tenure at AŞ UYAP, Turkey Hard Coal Enterprises (Zonguldak), Electronic Document Management System (EDMS), Ministry of Transport (now the Republic of Turkey Infrastructure and Transport Ministry) E-Transport IT Projects, Civil Aviation Information Management System Project, TÜDEMSAŞ ( Sivas) ERP and EDMS, General Directorate of Rural Services (currently TR Ministry of Food, Agriculture and Livestock) YBS, SHÇEK (currently TR Ministry of Family, Labor and Social Services) YBS, Undersecretariat of Treasury Human Resources Management System (HRMS), Ministry of Energy and Natural Resources ERP and EBYS, TODAİE YBS, Hacettepe University İKYS and EBYS, METU İKYS, İzmir Water and Sewerage Administration (İZSU) İKYS, Kayseri ve Civarı Elektrik TAŞ. He took part in software projects carried out for many institutions and organizations, including HRMS projects.
[Son güncelleme: 29 Haziran 2020]